CARN BREA MORRIS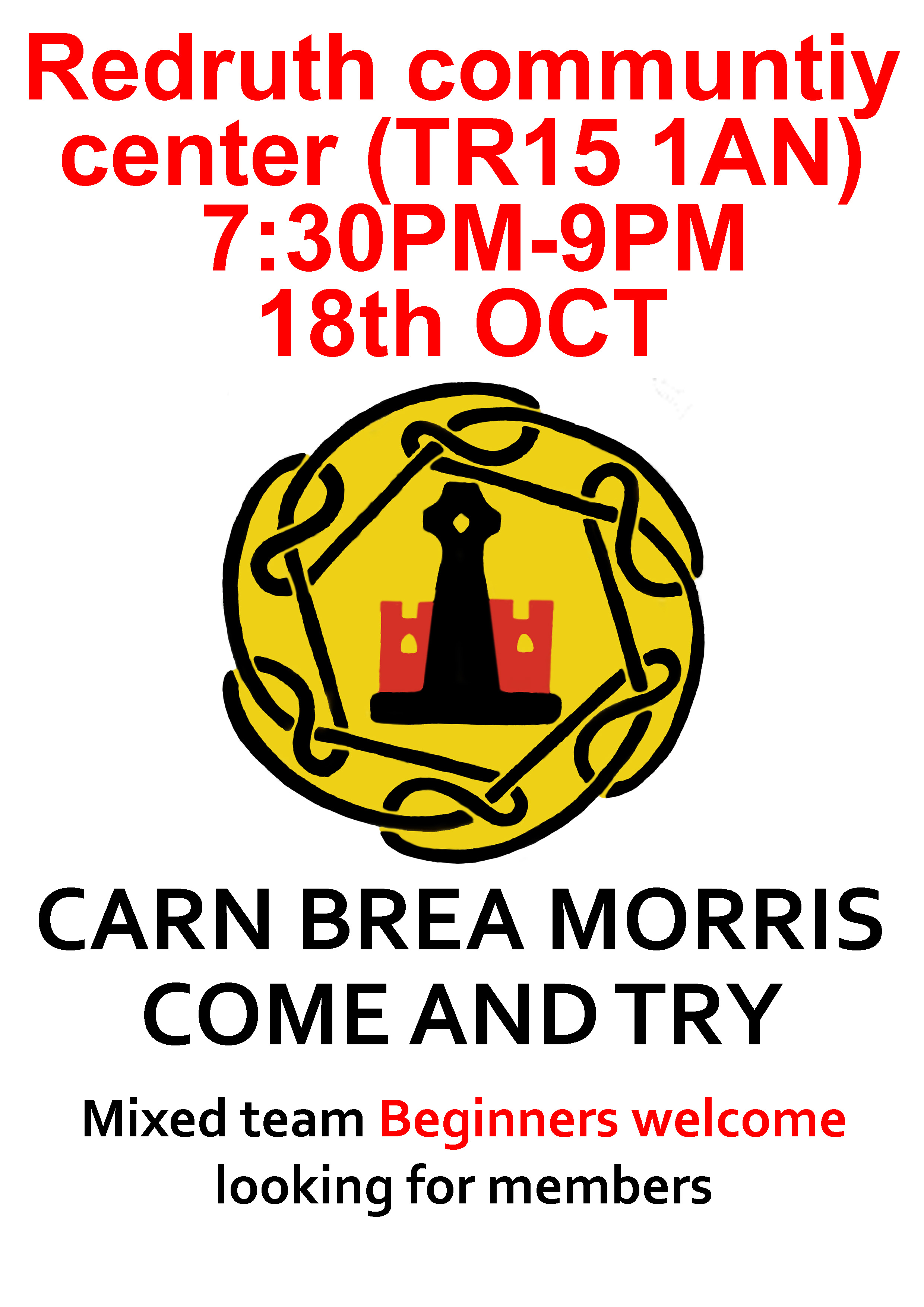 FOLK IN CORNWALL AUTUMN 2021 ISSUE
The autumn issue is now out. Posted to clubs and subscribers on 15th October.
NEW SESSION IN CALLINGTON
A new acoustic session has started at the Cornish Ancestor pub in Callington. It will run on the first Monday of each month. pub in Callington on
LUXULYAN SESSION TO RESTART
The Cornish session in Luxulyan will resume on Sunday 7th November. Organiser Chris Bartram says While we are planning to concentrate, as before, on playing (and singing!) Cornish songs and tunes, and in particular the large repertoire in both the written and recorded archives of traditional music and people's heads, we are not going to look askance at people who wish to play or sing newer songs and music. Far from it! Cornish music is a living tradition with many excellent tunes and songs being written from Scilly to the Marsland and beyond in many different idioms. We'll also warmly welcome people who carry other traditions.